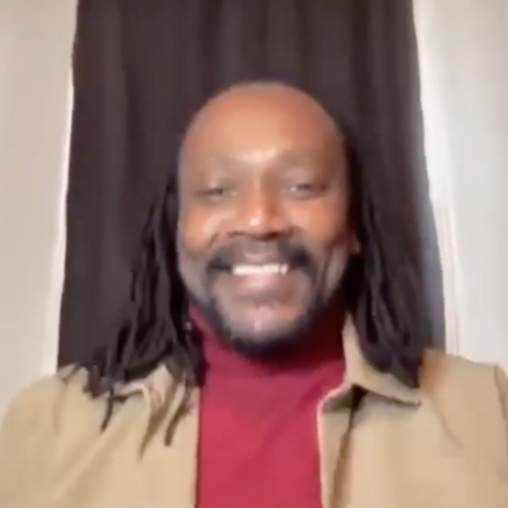 Chris Dorsey currently serves as President of Higher Education & Leadership  Ministries for the Christian Church (Disciples of Christ), based in Indianapolis,  IN. An ordained Disciples minister, Dorsey received his Bachelor of Science from  the University of Texas at Austin and earned a Master of Divinity from Garrett Evangelical Theological Seminary. He is a Ph.D. candidate at the Divinity School  of the University of Chicago. Chris has taught at a variety of academic and theological institutions and  previously served as a local church pastor, university chaplain at Clark Atlanta University, and as the  vice president of development and marketing at Chicago Theological Seminary. Previously, he served  as assistant professor of theology and preaching at Western Theological Seminary, where he taught  classes on Preaching Foundations; Race, Culture, and Reconciliation; Theologizing Violence; and the  Theologies of Dietrich Bonhoeffer and Martin Luther King, Jr.  He currently leads a ministry that works with higher education and leadership development  programs. Part of his work with young adults includes helping young people connect with opportunities  to give and to serve the common good. He is also part of the CWS Incubation Lab and will be a board member of CWS in 2021. In this podcast, Chris shares his experience as a result of working with youth as emerging leaders and explains about re-coalescing i.e the need to be able to make room for previous and present perspectives and opinions. We discuss about the topics the younger generation is concerned about and we discover what Chris worries about and he would walk 100 miles for. Chris is rather pessimistic on building on our interconnectedness, but there is still a lot to be hopeful about after listening to his perspective.
Please don't forget to subscribe, like, review, share our podcast Walk Talk Listen that you can find via: 
walktalklisten.podbean.com
 or Spotify, iTunes, Google Podcast or Audible/Amazon. Please support the 100 mile campaign (your donation will be matched!) by going to
www.100mile.org
or by directly going to the
campaign page.