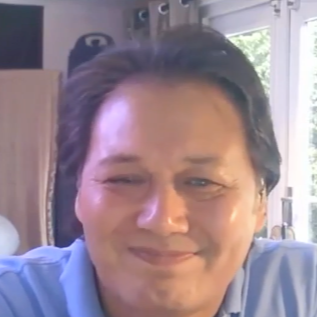 Patrick Drabe is a guitarist and music producer (
Lakeside Studio
) from The Netherlands who has worked with both Dutch artists as well as international artists like Louis Johnson, George McCrae and Alex Britti. He has also been responsible for the music of movies like "Ver van Familie" (Marion Bloem), "Lijn 32" (NPO) and "De Heineken Ontvoering" (Maarten Treurniet). In the podcast he talks about the
Blue Diamonds
as was a new upcoming album with Lo van Gorp - True Friends (
https://lovangorp.com/true-friends-2/
).
Please let me/us know via our email
incubationlab@cwsglobal.org
what you think about this particular episode and the previous ones. We would love to hear from you.
Please like/follow our Walk Talk Listen podcast and follow
@mauricebloem
on twitter and
instagram
.  Or check us out on our website
100mile.org
(and find out more about our app (
android
and
iPhone
) that enables you to walk and do good at the same time!
I just finished participating in the Ration Challenge which means I ate the same rations as a Syrian refugee living in a camp in Jordan, based on food packs distributed by the Ration Challenge's local partner organization. By raising money, we'll help bring emergency food, hygiene kits and life-saving support to the people that need it most. It would be great if you can support me or the WALK TALK Listen team by donating by going to the
Walk Talk Listen Ration Challenge page
or please share the link with your network.